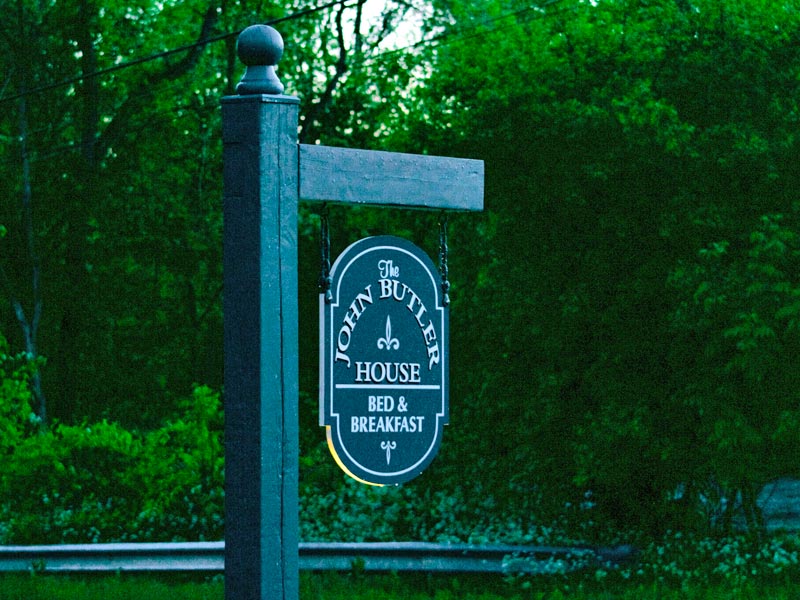 A Quaint Bed & Breakfast
Our modest country home has been furnished for a comfortable stay in the Elizabeth Township area. Call (412) 751-6670 for reservations.
The house is located beside the 18th green at Butler's Golf Course, but you don't have to be a golfer to stay here and enjoy the scenery!
We can accommodate up to eight guests in our four bedrooms, each with its own bath. The first and second floors have two bedrooms – one with twin beds and the other with a queen bed.
All guests are welcome to enjoy cable television in the living room, games in the sunroom, hot coffee in the morning room, or fresh air on the deck.
---
Availability & Tee Times
Full delicious breakfasts are served every day just a quick walk away, in our restaurant, the Rock Run Inn, until 11am.
If you want to golf during your stay, we will be happy to reserve starting times for you. You can make arrangements when you reserve your room.
Click below for additional information and to check availability.