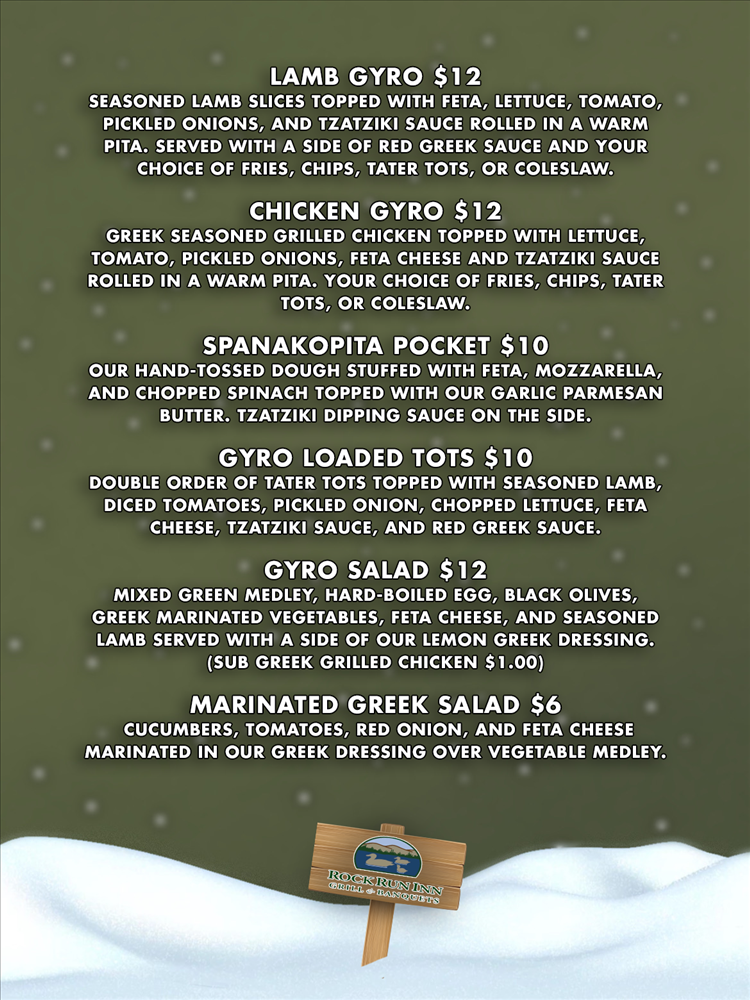 Dine With Us 7 Days a Week!
December 2022 - Gyro Special!
The Rock Run Inn restaurant is not just a place for golfers. We are open to the public and offer a diverse menu from homemade soups and sandwiches to gourmet burgers and other dinner entrees. Additional features and specials change daily and weekly.
The Rock Run Inn offers special menus for different holidays. We also offer a scenic setting for corporate meetings, weddings, and private banquets which can optionally be combined with golf. Additionally, we can almost always accommodate last-minute funeral repast luncheons. Please visit our banquets page for additional details.
In response to the COVID-19 pandemic we have made adjustments to our hours of operation and take-out menu. We offer a take-out/curb-side cashless service. Please call (412) 751-1070 to place your order and please have your credit/debit card ready when placing your order. Thank you for understanding and your continued support.
Hours of Operation:
Mon-Fri: 8am-9:30pm
Saturday: 8am-8pm
Sunday: 8am-7pm